Plastic surgery is a trend that does not seem to be slowing down as more and more Americans are undergoing some type of procedure. Here is a look at which surgeries were the hottest of 2014.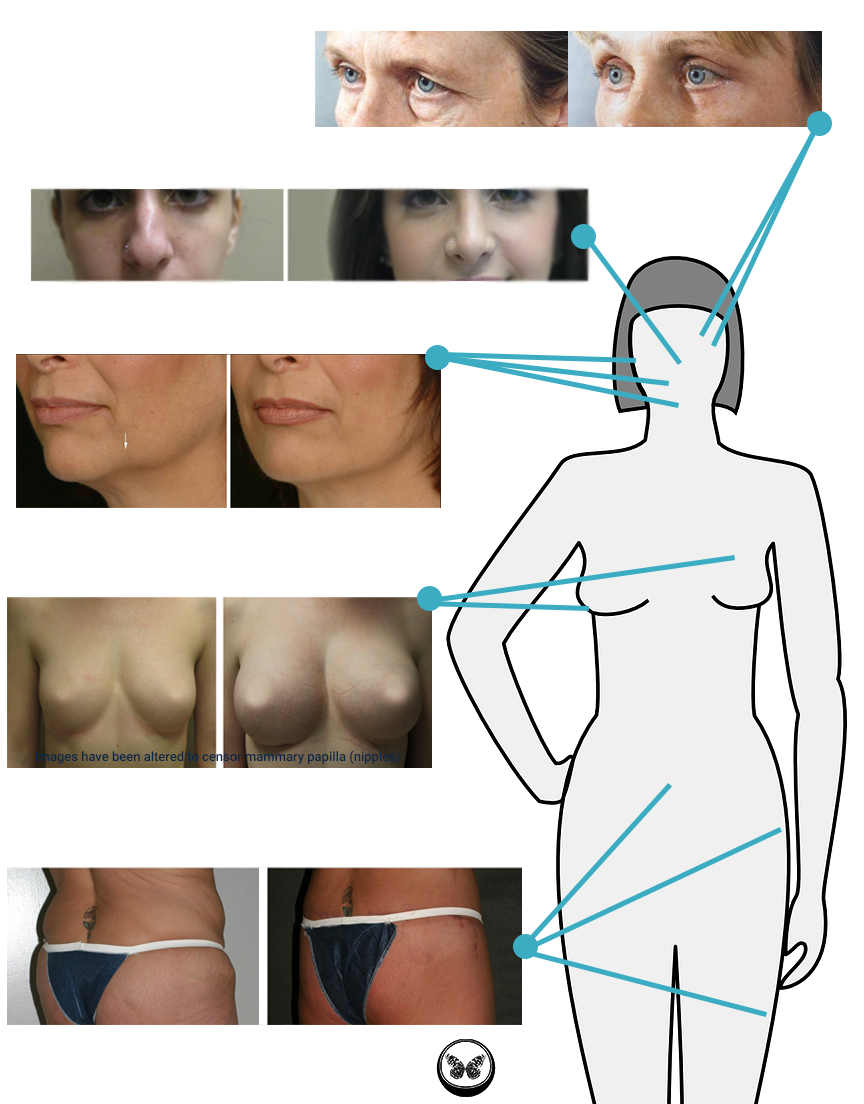 1.) Breast Augmentation
According to a 2014 report compiled by the American Society of Plastic Surgeons, breast augmentation remains the No.1 procedure in the United States. In 2014, there were 286,000 breast augmentations performed in America. This number was actually down 1% from 2013. There are many options to choose from regarding implant type, style, and size. A national average of cost is roughly $6,100 but that differs geographically and by what type of implant is used.
2.) Rhinoplasty
In 2014, there were 217,000 Americans, who underwent a nose reshaping process. That number is down 5%, although it remains very high on a global perspective. In comparison, there were just 3,690 rhinoplasties reported in the United Kingdom per the British Association of Aesthetic Plastic Surgeons (BAAPS). Rhinoplasty remains popular in American culture and is sometimes combined with a procedure to improve breathing.
3.) Liposuction
This is the only one of the top five procedures on the rise as there was a 5% increase in liposuction from 2013 to 2014. Approximately 211,000 Americans underwent some kind of liposuction in 2014. Consequently, obesity continues to be on the rise. According to the CDC (Center for Disease Control), more than a third of American adults are obese. While liposuction is not a treatment for obesity, it is a working alternative for removing localized fat that is unable to come off with diet or exercise.
4.) Eyelid Surgery
This is a growing trend in America, although the numbers were down a bit in 2014. There were 207,000 Americans who opted for eyelid surgery last year, which resulted in a 4% decrease. Of that total number, an overwhelming majority were women as they represented 177,000 of those patients. This procedure is also referred to as a blepharoplasty and can be performed on either the upper or lower eyelids.
5.) Facelift
Compared to the rest of this top five, Americans are doing a lot less face lifting as 117,000 total procedures were performed in 2014. That total was also on the decline, dropping 3% from 2013. Facelifts seem to be on a steady decline as newer procedures, such as fat grafting and dermal fillers are gaining more popularity for facial rejuvenation.
As the U.S. and global economies improve moving into 2015 consumer spending is expected to rise, meaning there will most likely be an increase in plastic surgery and cosmetic procedures. Whatever kind of plastic surgery is in your future, Ballantyne Plastic Surgery has a solution for you. Our team handles all types of plastic surgery and is your No.1 choice for cosmetic surgery in Charlotte, NC.
Sources:
http://www.cdc.gov/obesity/data/adult.html
http://www.plasticsurgery.org/Documents/news-resources/statistics/2014-statistics/plastic-surgery-statsitics-full-report.pdf
http://www.plasticsurgerypractice.com/2015/01/baaps-data-plastic-surgery-falls-across-pond/
http://www.plasticsurgery.org/cosmetic-procedures/rhinoplasty.html?sub=Rhinoplasty+cost