SkinPen sets industry standard as first FDA-approved microneedling device.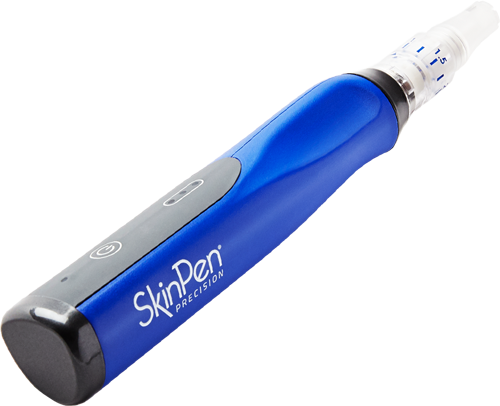 Micorneedling is a concept that may be unfamiliar to some people, although it is becoming more utilized by people from all walks of life. But not all microneedling devices are equal. SkinPen, which is a product of Bellus Medical, has become the first microneedling device to receive FDA approval.
This is extremely important because it means the device has been safety tested and approved by the US Food and Drug Administration. And while many people are just starting to learn about microneedling, it becomes even more important to have a semblance of security when opting to go through with this process. A product that is cleared by the FDA typically brings peace of mind to the people who use it.
It is also important to gain FDA approval when it comes to microneedling because of the process involved. Microneedling actually creates micro-injuries, which serve the function of stimulating the body's healing process. This product is used to remodel scar tissue, which is usually a result of acne. It is a way for people to regain clearer skin after having been forced to deal with unpleasantness of acne.
Using any type of product or service on your face should always be considered with a great deal of scrutiny. A microneedling product has the potential to bring positive results but using the wrong one could bring about adverse effects. SkinPen has taken extensive measures to be cleared by the FDA, something not all microneedling products can claim.
So what did the FDA clear exactly?
It goes beyond just clearing the product, but also the process involved. The FDA has cleared the BioSheath used to prevent cross contamination. That is attributed to the customized design of the BioSheath. The product is unique in its creation. The FDA also cleared the Skinfuse ® Lift HG hydrogel, which is also used in the microneedling process. This component protects skin from friction and abrasions while treatment is being administered.
It should really come as no surprise that the FDA has cleared SkinPen because it was created with safety as its top priority. And to be the first product of this kind to receive FDA approval means that SkinPen has established the industry standard in microneedling. Any competitor will now have to strive just to meet that standard.
There is now no reason to take a chance on any other device when SkinPen's safety has already been tested and approved.