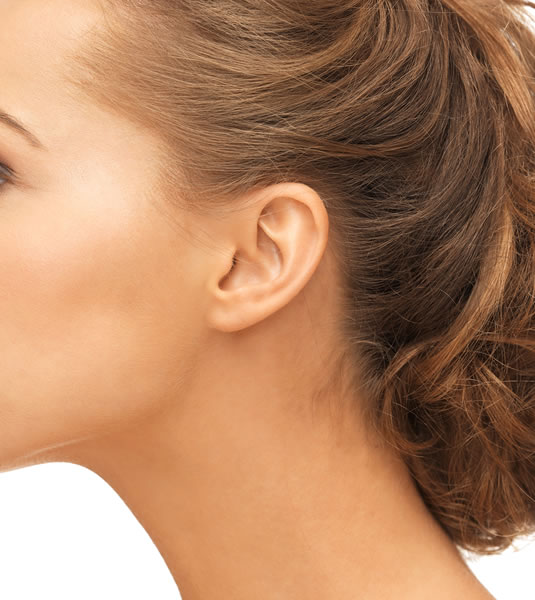 Ears that overly protrude from the head can be a source of embarrassment and ridicule for many. Teasing that happens in childhood can result in self-consciousness and self-esteem issues in adulthood. Otoplasty is performed on children and adults to correct an overly projecting ear. An otoplasty sets the ear back closer to the scalp and forms or enhances the subtle architecture of the ear. Whether it be in adults or children, ear surgery (otoplasty) has tremendous cosmetic benefits that can boost self esteem and confidence.
Ear Surgery For Children
It is not uncommon for children to undergo the otoplasty procedure as it will help to avert problems in regards to teasing or bullying. It can also aid in boosting self esteem and confidence. School life can also be made much easier for children with oddly shaped ears. Children over the age of five are excellent candidates because their ears have grown to near adult size by that point in time.
Children who make good candidates for otoplasty:
Kids who are healthy, without untreated ear infections or an illness that is life-threatening
Around 5 years old, or at least old enough that the cartilage in the ear is fully formed and stable for correction
Have the ability to communicate what they are feeling and are not voicing any objections to the surgery
It is not only children who can be adversely affected by ears that are noticeably misshapen or stick out. Self-consciousness that stems from these issues can adversely affect an adult's work and social life.
Teenagers and adults who make good candidates for otoplasty:
People who are healthy and not living with a life-threatening illness or any other medical condition that could impair the healing process
Individuals that know the goals they would like to achieve for surgery and maintain a positive outlook
Tips For Helping You Determine If You Want To Pursue Surgery
Your ears appear to take away attention from your face because of their size
There is unevenness or asymmetry to your ears
Your earlobes are very wide or oddly shaped
Your ears have become misshapen due to an accident or other cause
You are not comfortable with your ears when wearing hair accessories or styling your hair
Preparing For The Procedure
At your initial visit, Dr Liszka will review your medical history, asking questions about past medical conditions, surgeries and particularly anything having to do with your ears. He will go over any medications you were currently taking and any he may want you to begin taking.
You will have a physical exam, at which time the doctor will examine your ears. He will look at placement, shape, size and symmetry. You will have pictures taken for medical records. At this visit, you and your doctor will discuss your expectations and go over any risks associated with otoplasty. Some of these risks include:
Risks with anesthesia
Allergic reaction to suture material, glue, tape, topical preparations, injecting agents or blood products
Bleeding
Asymmetry
Changes in skin's sensation
Blood clots
Persistent pain
Infection
Needing revision surgery
Discoloration of the skin
Scarring
Poor healing of wounds
Although otoplasty is considered a relatively safe procedure, and is commonly performed without any complications, it is important to be aware of the risks.
There are a few other things you will want to prepare before your otoplasty surgery. You will be advised to quit smoking if you are a smoker. Smoking before and after surgeries can hinder the healing process. Make sure to stop taking anti-inflammatory drugs, aspirin and certain herbal supplements two weeks prior to surgery, as these may increase bleeding. Create a plan for a family member or friend to take you home from surgery and remain with you through that first night.
Steps to Otoplasty
After being put under anesthesia, your surgeon will use special techniques to either create or increase your ear fold, called the antihelical fold, and reduce the area of the external ear, called the conchal cartilage. Surgery to the ear is done by making an incision at the crease of the back of the ear where the ear meets the scalp. The area is pretty well hidden so patients do not have to worry about the scar being noticeable or hiding the scar.
There are special sutures used for the purpose of pinning the ears back in a more natural looking position. There may also be the need to remove and remodel cartilage. A tiny bit of cartilage is sometimes removed in order to provide a more permanent result which also offers a more natural look. The procedure concludes with a compressive wrapping of the head so that the positioning of the ear remains in place.
Otoplasty Recovery
Your ears may feel itchy and you may feel some pain. For relief, take any pain medication prescribed by your doctor.
Your doctor will have you wear a head band while sleeping for a few weeks to protect your ears after the otoplasty procedure. Avoid hitting or rubbing the incisions.
One's head wrap is not to be removed until they return for their post procedure check-up. Once the head wrap is taken off, an athletic headband is recommended to be worn for a specified amount of weeks. The purpose of this is to maintain the proper ear position as the healing continues. A reduction in physical activity is also recommended for two weeks following the procedure.
View Before and After Photos of Otoplasty Procedures performed by Dr. Liszka in Charlotte, NC.