Brachioplasty/Arm Lift Cosmetic Surgery in Charlotte NC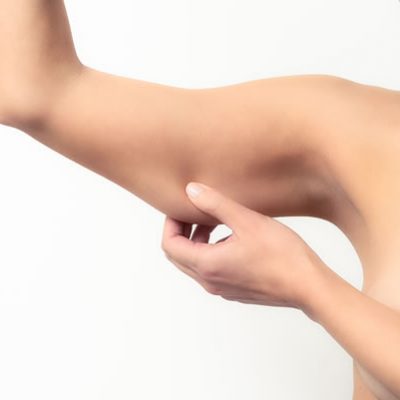 A brachioplasty, or arm lift, is a procedure designed to tighten the loose, sagging skin of the upper arm. When extra skin and extra fatty deposits are present, liposuction is performed at the same time to optimize upper arm contour. Everyone who ages is going to eventually experience some kind of sagging in their arms. It is unavoidable, but that doesn't mean it can't be corrected.
Arm Lift candidates
The ideal arm lift candidates have a variety of common traits. These types of candidates make for much more efficient results. The ideal arm lift candidates are people who display the following:
Upper arm skin laxity
Good health
Close proximity to goal weight
Extreme weight loss
Reality of Arm Lifts
There are certain realities every patient must know before agreeing to go through with an arm lift. Those realities are as follows:
An arm lift procedure will leave you with scars. However, those scars will begin to fade over the course of time.
Dr. Liszka will tailor the incision in your arm to the length and location to meet your desires and conceal it as much as possible
General anesthesia typically accompanies an arm lift procedure. Depending upon the procedure you choose, drains can also be used.
Those who practice good health have the best results following an arm lift. The most productive recoveries also come with the proper amount of planning.
There is no need to worry about hospital stays or lengthy recovery periods. Arm lift patients, similar to Thigh Lift patients, can be back at home the same day on which they undergo their procedure. With proper care, the results of your Arm Lift can last a lifetime.