Cosmetic Surgery for Cheeks and Chins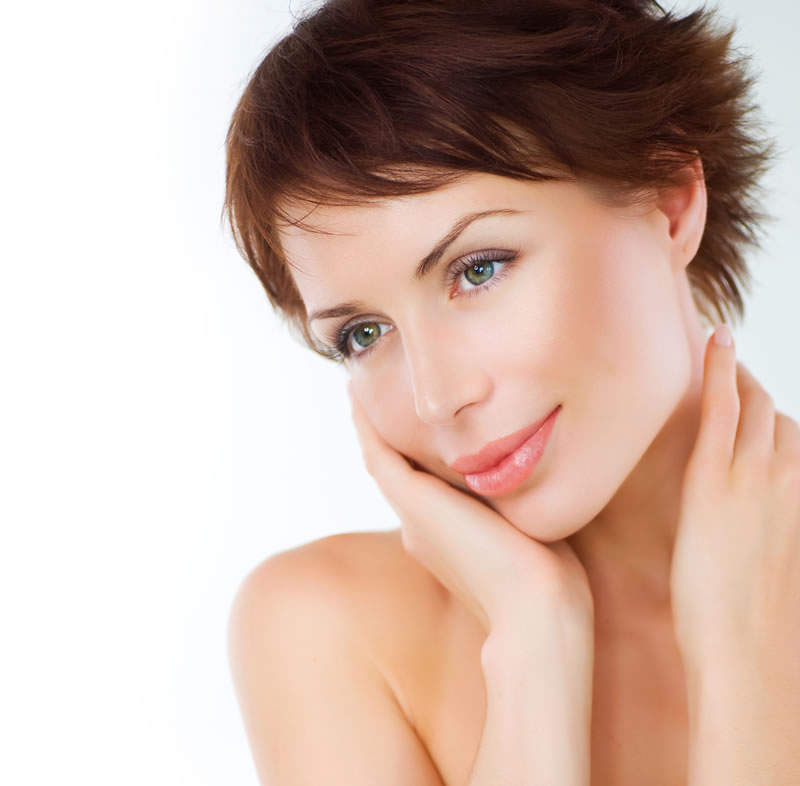 Cheek Implants
Not everyone is born with a perfectly proportioned face. Cheek implants have allowed people to correct those problems and give their face a fuller, more defined look. Here are some facts every person considering cheek implants should know:
Cheek implants require a procedure that typically lasts one to two hours. Patients are able to return home that same day. An incision is usually made inside the mouth near the gumline and rarely in the lower eyelid. Doctors frequently use stitches that dissolve when suturing the incision.
Cheek implants can often be combined with chin or jaw implants. This can provide patients with a comprehensive alteration of their face, addressing more than just one area.
Those who are best qualified for cheek implants are generally in good health and looking to add better definition to their face. The materials used in cheek implants are safe, permanent, and give a lasting improvement in appearance.
Chin Implants
Chin implants give you the ability to change the shape of the chin and jawline. For some it gives a chin with more projection to balance out the profile. For others, It can add width to a thin lower face.
Chin implants are performed as an outpatient procedure and requires general anesthesia. The procedure includes an incision in the area underneath the chin or in the mouth by the lower gum line.
Many ideal candidates for a chin implant are looking for a more prominent chin. Some people believe
that this provides their face with more character.
Chin implants are sometimes paired with rhinoplasty. This works to change and reshape the person's
entire profile. Balancing the two procedures can go a long way in creating a new facial harmony.
Are Cheek or Chin Implants Right For You?
It does not take a long list of specifications to be considered the right candidate to receive a cheek or chin implant. The first step in the process involves taking x-rays of the whole facial area. These x-rays will be used for the purpose of determining the exact chin area for which to operate.
Some patients will require only a minor augmentation. This process could use actual bone or silicone to complete the implant process. Patients should know there is cutting involved as a pocket needs to be made where the implant will be secured. When deciding on a chin implant, it could be related to bite issues and not just for cosmetic purposes. Those who have a weak chin or one that is receding may be the best candidates for a chin implant.
Those who are interested in getting an implant in their cheek have some similar criteria. His could be due to cheeks that are hollow or sagging jowls. When facial skin begins to sag, people can correct that issue with an implant. And when cheeks and eyes are hollow, an implant in the cheek can make a world of difference.
It should be noted that all people will experience a volume loss in their cheeks with the onset of age. Over time, hallows start to surface in the center area of the cheek. This will give the area below the eyes a type of sunken appearance. The cheek is basically the pillar of the face and when skin begins to sag, there is nothing to cling to. The result is a sunken look that can be quickly corrected with an implant.
Implants & Results
The results are of these implants are not a drastic change where people will not recognize you. However, they will provide you with a look that is more youthful and a face that is better defined. Not everyone can rely on good genetics to carry them through their entire lives. But that does not mean you can not have the face you want. An implant can boost confidence and change your life in a number of positive ways.
After An Implant
The process of adding an implant to the cheek or chin is one that will come with some physical effects. Patients should expect some swelling and bruising. That is all perfectly natural and expected. Some discomfort should also be expected as the area will be a bit sore. If the pain becomes too much, medication can be used to subside it. Also, a liquid diet may need to be followed for a period of 24 to 48 hours. On the day of your procedure, you can still manage to do some light activity.
Immediate Results
One of the best parts about choosing an implant in your cheek is that the results are immediate. You will be able to notice a difference right after the swelling subsides, which does not take long at all. Another benefit that comes from getting this type of implant is that it is long-lasting. Those who opt for a facial filler will have to return to maintain their appearance. And you do not have to worry about scarring as incisions in the mouth provide only a little scarring. The same occurs in the incisions made in the lower eyelid. There is no reason you should be without the type of face you want and this procedure will allow you to get it without having to endure an elongated wait. Stop staring at your cheek wishing they looked different and opt for an implant today.