Blepharoplasty Procedure and Recovery in Charlotte NC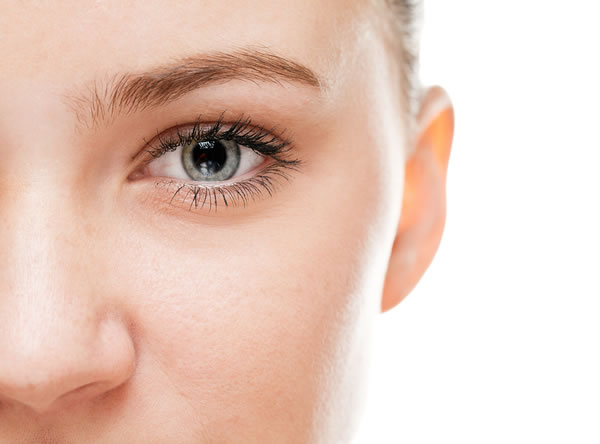 A Solution That Works
Many people, men and women, know the frustration that comes with having puffy eyes. No matter what kinds of cream they buy or how many treatments they undergo, there is no way to rid themselves of that unwanted puffy look around their eyes. Also, applying makeup and eyeshadows that enhance the appearance of the eye can be frustrating, and not a solution for many. However, there is a medical solution with eye lift surgery. Dr Liszka and his team have been performing eye lifts in the Charlotte area for many years. They will walk you through the process, answering any questions you have, and showing you what this cosmetic procedure can do for you.
Eyelid Surgery or blepharoplasty of the upper and lower lids is an elegant and easy way to improve your appearance. These benefits include:
Improved appearance

– One of the main reasons people undergo the eye lift procedure is to battle the aging process, which can leave tired eyes and puffy eyes. You may feel like you always look tired or sad no matter how much sleep you get or how you feel. Following eyelid or eye lift surgery, patients will be able to look much younger than their actual age. Some may go on to consider a Brow Lift as well.

Improved vision

– Those who experience extreme sagging in their upper eyelids have reported improved vision following this procedure. Excess skin could hinder eyesight and hamper peripheral vision. Improved vision can help you to feel more awake and alert.
Most candidates for Eyelid Surgery are over the age of 35. However, there have been cases of families having a genetic history of baggy eyelids. In those instances, eyelid surgery could make life a bit easier for younger adults experiencing this problem.
Cosmetic Advantages
The before and after pictures of eyelid surgery performed by Dr. Liszka speak for themselves. Once the swelling goes down many patients cannot believe the transformation in their eyes. After recovery patients are left with a more youthful vision of themselves.
Preparing for surgery
Dr Liszka may instruct you to begin taking certain medications or adjust your current medications. If you are a smoker, you will need to stop smoking around six weeks before surgery, and continue to not smoke through recovery. You should avoid taking anti-inflammatory drugs, aspirin and certain other herbal supplements two weeks prior to surgery. These can increase the chances of excess bleeding and bruising.
Eye Lift Procedure
Your surgery will most likely be conducted in an outpatient surgical center. However, an upper lid blepharoplasty may also be performed in the office under local anesthetic. At the surgery center, you will be given anesthesia. An anesthetist will talk to you about this beforehand. During the surgery, an incision will be made in either the upper or lower eyelid to remove excess skin, remove or reposition fat, and tighten muscles. The incisions will be placed in areas that will make them less visible after surgery.
Eye Lift Recovery
After surgery, your eyelids might be a little sore and also feel tight. You may experience dry eye, sensitivity to light, and itchy or watery eyes. Your doctor will provide you with instructions on how to keep the eyelid clean and cared for. You must avoid rubbing your eyes after surgery. You will be sent home with the appropriate eye medications. Make sure to follow the instructions provided with these.
Keep your head in a raised position for a week following surgery. Because your eyes may tire easily, you will want to limit time spent on the computer, reading and watching TV. Your doctor will let you know when you may resume wearing contact lenses. Showering is fine a few days after surgery, but prevent water, shampoo, soap and any lotions from getting in your eyes. Ask your surgeon when it is okay to apply eye makeup.
You may want to have a support person that can drive you places until your doctor says it is okay for you to drive. Avoid bending over and strenuous activities for the first few weeks. Also avoid activities that can irritate the eye, such as dusting, gardening, hot tubs and swimming until instructed.
Most swelling and bruising are gone by 10 to 14 days. You may still experience some bruising and swelling after the first few weeks, but this will continue to fade over the healing process. Wearing sunglasses on brighter days for the first year after surgery is recommended.
View Plastic Surgery Before and After Photos of Eyelid Surgery Procedures performed by Dr. Liszka.
Contact Us To See How Our Eye Lift & Eyelid Surgery Expertise Can Help You!