Implants and Plastic Surgery Options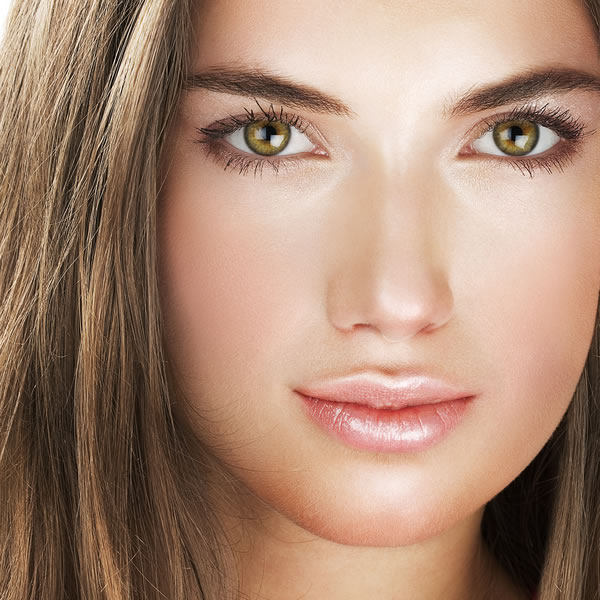 Lip enhancement can be performed with either injection of your own fat into the lip or with a permanent lip implant. Dr. Liszka will discuss what procedure is best for you. While fat grafting gives long lasting results, it is not permanent.
Fat grafting to the lip provides a soft, Natural Enhancement to the Lip. Fat is harvested from another area of the body through liposuction and then is re-injected into the lips. Occasionally, fat grafting requires more than one operation to achieve your desired result.
For a more permanent lip enhancement, Dr. Liszka prefers Perma-lip implants that are made of soft silicone. These implants also enhance your lip and provide a natural and beautiful contour. An incision is made at the corner of the mouth on the right and left side and the implants are inserted from there. This procedure can be done under general anesthesia or with local anesthesia. The lips are quite sensitive and bruising and swelling can last up to 10 to 14 days. Ballantyne Plastic Surgery also offers various Nonsurgical Options for the face and lips as well.
Benefits of Enhancement
Enhancement can be done by using fillers and has become a very popular means to attain the look people truly want. There is also the option of going the surgical route. There are several benefits to both, many of which happen instantaneously with the procedure. Here is a look at the benefits you can expect to see with an enhancement procedure done to your lips.
Results that are natural – Your lips will have a soft appearance and will not look like they have been impacted by any severe method of augmentation. Whether you choose a surgical or non-invasive procedure, the volume and definition of your lips will be immediately improved.
Non-invasive option – Many cosmetic procedures require downtime to heal. Since we offer an enhancement that is non-invasive, patients do not require the same recovery time. Unlike other complex procedures, there is no extensive prep time and that extends to the actual procedure. The enhancement takes about a half hour and is very efficient.
When You Should Consider Enhancement
Many people consider a full set of lips a sign of sound health. Others see beauty in a full set of lips while some perceive them to be youthful. Even those who are born with a full set of lips may fall victim to age as the process of getting older can thin out the fullness of your lips. The good news is that you do not have to fall victim to that process. The enhancement of one's lips is a simple procedure that can be completed expeditiously. This is considered a cosmetic procedure and here is a look of when it may time to consider the enhancement process.
Lips seem to fade when smiling
Lips have thinned out with age
Lips provide a sense of self-consciousness
Thin lips leave your face out of proportion
Lack of self-confidence in your lips
What To Know About Enhancement
The first thing to know is that this procedure is applicable to all types of skin. The non-invasive procedure relies on the use of a gel that is colorless and totally invisible beneath the skin. It is also important to note that these fillers do not cause pain. During the process, an anesthetic cream is used to numb the area. Once the process is completed, it is recommended to refrain from drinking or eating for a couple of hours as the numbness will need to wear off. The surgical process may come with a bit of discomfort and there are appropriate steps to take afterward.
After the process, your lips will feel firmer. This is to be expected and that feeling will start to diminish over the next week or so. During non-invasive treatments, a filler will be smoothed out by a simple massage process. A little swelling afterward is also normal so don't get worked up by what you see right away.
The Lips That You Want
One of the main benefits of choosing Ballantyne Plastic Surgery for the enhancement of your lips is that you will be able to get the exact look you want. That starts with a consultation process that allows you to convey the exact volume and definition you want. It will also show you the intricacies of a non-invasive or surgical option. You will then be guided through the process as every step will be explained in detail. It is also recommended that you relay the specifics of any previous enhancements you may have had done to your lips. This can help select the most appropriate means of carrying out your enhancement. At Ballantyne, it is our goal to enhance your lips to your exact specification.
View Plastic Surgery Before and After Photos of Lip Enhancement and Facial Implant Procedures performed by Dr. Liszka.