Reclaim Your Youthful Body After Pregnancy
Mothers do a wondrous thing when they bring a baby into this world, but the nine-month process can take its toll on a woman's body. Pregnancy can lead to stretching of the skin, weakness of abdominal muscles, and increased fat deposits. The breasts can also be affected as some women lose volume, the skin loosens, and the breasts start to sag. A variety of procedures are available to give mothers back their shape they had prior to their pregnancy. Some of the Mommy Makeover procedures offered by Dr. Liszka can restore your figure to it's pre-pregnancy form.
Mommy Makeover Procedures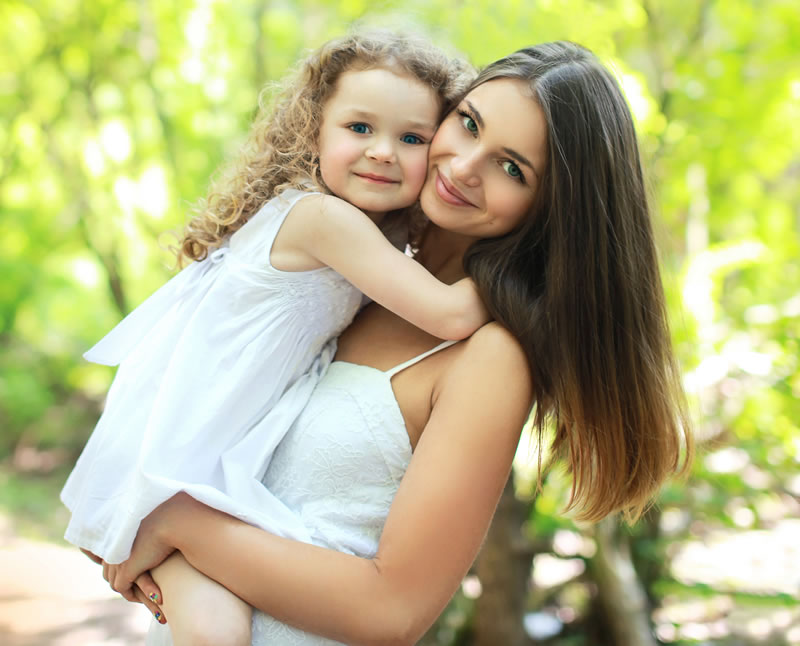 Following a pregnancy,
some women may lose volume in their breasts which will call for a breast enhancement
. In other instances, breasts will begin to sag and the solution then becomes a breast lift. Both procedures are safe and allows your breasts to retain their pre-pregnancy form. Breasts are often one of the most problematic areas in post-pregnancy. With the help of Dr. Liszka, your breasts of yesterday do not have to be a thing of the past.
Tummy Tuck
It is no secret that having kids can do a lot of damage to a woman's body. The skin and muscles of the tummy are stretched out leaving behind unsightly stretch marks, sagging skin, and a bulge from muscle weakness. Many mothers become self-conscious of the way this looks. A tummy tuck can do the trick of ridding you of the unwanted after-effects of pregnancy. Sometimes, diet and exercise is just not enough.
Hips and Thighs
Weight is put on during pregnancy and some of the problem weight remains in the hip and thigh areas. This is a problem for many mothers, even some of the most dedicated ones who eat right and exercise regularly. The solution lies in liposuction around the hip and thigh areas.
Personalized Makeovers
Patients can pick and choose which procedures they would like to incorporate to their Mommy Makeover. Each procedure is individualized to fit each patient's needs and often involves a combination that best suits their desired results. General anesthesia is used during most Mommy Makeover procedures so patients do not have to worry about being awake to experience any pain or unpleasantness. Exact procedure times differ according to what operations each individual chooses.
Recovery Process
Since there is a variety of procedures involved with a Mommy Makeover, Dr. Liszka will advise you how long your recovery will take. Recovery times tend to be a little longer with multiple procedures done at the same operative setting. Walking is acceptable, although duties should remain light. No strenuous exercise is allowed the first two weeks. It usually takes up to six to eight weeks for women to "feel normal" and return to doing everything they could before a Mommy Makeover.
Procedure Essentials
If you are considering a Mommy Makeover, make sure you allow enough time off of work or have assistance around the home to allow for proper recovery. It is also wise to wait to have surgery until you are done having children because another pregnancy could undo everything you will achieve with your Mommy Makeover. It also helps to work on your body before choosing a Mommy Makeover with proper diet and exercise. Women with a Body Mass Index (BMI) of 30 serve as ideal candidates. A healthy lifestyle is recommended after Mommy Makeover procedures to maintain your results.
The ideal candidate for a Mommy Makeover includes women who are finished having children. Future pregnancies could wind up undoing all that was accomplished with a full procedure. See Mommy Makeover Pictures of procedures completed by Dr. Liszka and Ballantyne Plastic Surgery.