Ballantyne Plastic Surgery and Cosmetic Surgery in Charlotte NC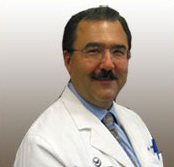 Plastic Surgeon In Charlotte
Ballantyne Plastic Surgery is an intimate, professional practice led by Dr. Thomas Liszka, a highly skilled and respected plastic surgeon in Charlotte, NC. No matter which surgical or non-surgical procedure you have been thinking about, Ballantyne Plastic Surgery understands your desire to feel more confident. We invite you to learn more about our group, our credentials and reputation.
Procedures include breast augmentation, breast lift, liposuction, tummy tucks, body contouring, facial surgery, coolsculpting, dermal fillers, expert skin care, laser hair removal, laser treatment for stretch marks, as well as treatment for spider veins. From our initial consultation to well after your procedure, you'll find we're the perfect place to discover the art of confidence. It's this commitment to quality and customer satisfaction that makes us stand out among plastic surgeons in Charlotte, NC. Click here to read more about Dr. Liszka.
Dr. Liszka on WLNK 107.9 The Link!
www.1079thelink.com
MEET OUR TEAM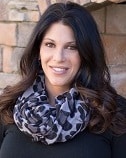 Leslie Pennisi graduated from the University of North Carolina at Charlotte with a Bachelors of Science in Nursing and a Bachelors of Science in Psychology. She is a Registered Nurse who provides our patients with excellent preoperative and postoperative care. Leslie is also a Nurse Injector; who has had extensive training in the art of injecting Botox, Restylane, Juvederm and Radiesse, as well as, combining these products for optimal results. Leslie is a member of the American Society of Plastic Surgery Nurses.
Michelle Rife has been a licensed medical aesthetician for over 10 years. She joins the practice with attention to pre and post-operative skin care procedures, a variety of laser procedures, chemical peels, microdermabrasion and many other treatments. Michelle has a passion for skincare and helping her patients look and feel their best.
Marsha Magasrevy is a licensed Medical Esthetician with over 14 years of experience. Marsha has always had a keen eye for Fashion and Beauty. After obtaining her degree in Fashion Marketing, she quickly realized she wanted to expand her creativity. She decided to obtain a license to become a Medical Esthetician. This is where her passion lies. She graduated from Florida College of Natural Health in 2003. After graduating, she has continued educational courses adding many additional certifications to keep her up to date on lasers, advanced chemical peels, micro needling, microdermabrasion, dermaplaning, Permanent Makeup and Microblading. Marsha is knowledgeable and extremely passionate about her work with an artistic, creative approach and attention to detail. She wants to help you look and feel your very best.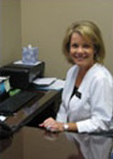 Sherry Harrelson is our Office Manager. She has over 40 years of experience in medical office management. Sherry meets with patients after their consult with Dr. Liszka to give quotes, discuss any financing and schedule surgeries. Her knowledge combined with her warm, friendly manner will help you feel comfortable making this important decision.