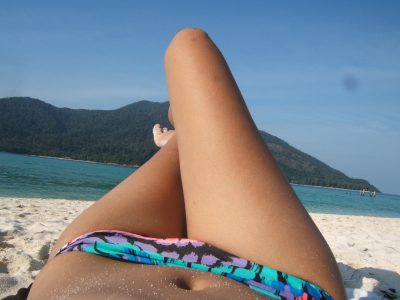 Thigh lifts are a popular form of plastic surgery
among women and are also referred to as a thighplasty. While this may not be the most common form of plastic surgery, it can be an effective way for women to get rid of pesky, unwanted fat in their thigh area.
To be considered a candidate for a thigh lift, patients should be relatively healthy and possess a body mass index that is below 35. The more ideal candidate would actually have a body mass index that is below 30. It's also important to note that this is not a procedure recommended for people with extreme weight problems and is more appropriate for patients who find themselves at a stable weight and in good health.
While thigh lifts are a safe procedure, there is always a risk when undergoing any kind of surgery. Some of those risks include, skin discoloration, blood clots, asymmetry and fluid accumulation. However, qualified candidates generally experience a safe and effective procedure without any serious issues.
Just as the case is with most surgeries, there will be a recovery period that will limit day-to-day activity. Patients should expect some bruising and swelling following a thighplasty. Wearing a compression garment will aid a great deal in reducing the amount of swelling.
Patients should go into a thighplasty with the knowledge that there will be scarring afterward. However, the incisions are usually made right in the groin crease. That makes scarring easily concealed with clothes or even a bathing suit. Furthermore, those scars eventually fade and become less noticeable. Occasionally, an incision is made down the inner part of the leg to the knee for patients with extreme skin excess usually after massive weight loss. A thigh lift can leave you with the thighs you have always wanted.
Women request thigh lifts more frequently than men. The thighplasty procedure usually lasts between two and four hours and is done under general anesthesia. A thigh lift is usually an outpatient operation.
Ballantyne Plastic Surgery
is staffed with a capable team of plastic surgeons that will enable your thigh lift procedure to be a successful one. Charlotte plastic surgery has never been better as Ballantyne Plastic Surgery offers all kinds of cosmetic surgery, including breast augmentation, liposuction, mommy makeovers and much more.