Over the course of time, such occasions like birthdays, Father's Day, and other holidays come and go. Each year, it steadily becomes more and more difficult to find the perfect gift for a lot of men. There are only so many colognes, wallets and ties to go around. Wives, daughters, friends and relatives now have a new option when it is time to buy a meaningful present for him.
A non-surgical cosmetic procedure is a gift that a man can see every single day. With affordable options to go along with quick and painless procedures, it won't take much time or money to enhance the way he looks.
Men do not have to be very old to be candidates for a non-surgical cosmetic procedure. A lot of men approaching their forties have already started to see the effects of the aging process. However, most men are not always going to seek out what type of non-surgical cosmetic procedure will work for him. When presented with a gift of this kind, more men are prone to take care of their wrinkles and frown lines.
Frown lines are an inevitable part of getting older, but there is no reason men have to put up with an aged look to their brow. There are several products that can remedy this problem, such as Botox, Dysport and Xeomin.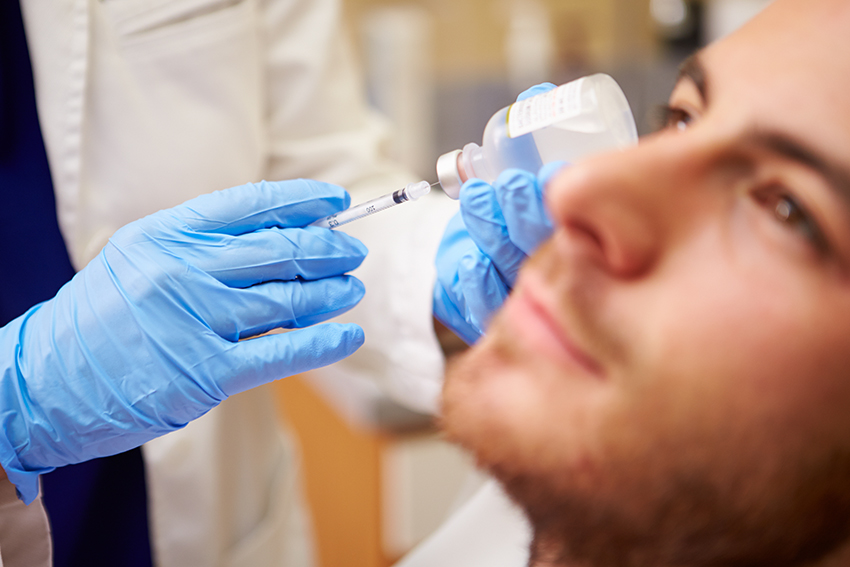 Such a gift will not require an invasive procedure or hospital stay. Men can choose from either a simple injection or prescription medication. Unlike a cosmetic surgical procedure, there is no lengthy recovery period which could inhibit men from going about their normal routine.
Another non-surgical option would be to use a filler that takes away any unsightly wrinkles. Products such as Juvéderm, Radiesse, and Restylane are intended to make men look younger and come in the form of injectable gels.
These non-surgical procedures can also add volume to men's cheeks, giving their face a much fuller look. Some products show results that can last up to two years while others will call for more injections every so often.
These options make for easy shopping and a very unique gift item that keeps on giving.
Ballantyne Plastic Surgery provides lots of non-surgical procedures for men of all ages. Men looking to take things a step further can also benefit from other surgical procedures such as Rhinoplasty, Liposuction and male breast reduction. Schedule a consultation today as a more youthful look awaits at Ballantyne Plastic Surgery.