To Our Patients,
The Surgeon General, the CDC, the American College of Surgeons, and the American Society of Aesthetic Plastic Surgery have all recommended delaying or postponing elective surgery and medically non essential patient visits during the Covid-19 pandemic as we anticipate an unprecedented strain on our Healthcare System. The Novant Healthcare System has cancelled/rescheduled all elective operations beginning 3/18/2020. They have not given a date when they anticipate opening their operating rooms for elective surgery and we will be monitoring that closely. Also, the CDC and Federal Government have recommended limiting social interactions to try to slow the spread of disease. For that reason Ballantyne Plastic Surgery will be operating on an extremely limited basis for the next two weeks or longer and only be seeing patients for medically necessary reasons. This is defined as patients whose health would be negatively affected if they are not seen. This will apply mainly to patients in the early post operative period. As of March 18, 2020 the following applies to Ballantyne Plastic Surgery:
1. All elective surgery is being cancelled and will later be rescheduled when the operating rooms are open for elective procedures. Every effort will be made to accommodate your scheduling desires.
2. All medically non-essential patient visits will be rescheduled for a minimum of 2 weeks or however long the CDC and other governing agencies deem essential to limit the spread of Covid-19. This includes:
a. All new patient consults
b. All dermal filler and neuromodulator (botox) patients
c. All aesthetic services (laser, skin pen, peels, etc.)
d. All long term post surgical follow up patients unless there is a problem requiring immediate intervention
3. Dr Liszka will determine who will be seen during this time period and you will be notified as to your appointment date. You also may call the office to discuss whether you need to be seen during this time
All of us at Ballantyne Plastic Surgery are very sorry to have to implement the above protocol for our practice and the impact it makes on our patient's schedule and lives. This is an unprecedented medical problem and requires extreme measures. We believe this is necessary and in the best interest of our patients, staff, community, and country.
Sincerely,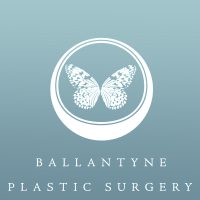 Thomas G. Liszka, M.D.
Ballantyne Plastic Surgery
(704) 295-0777