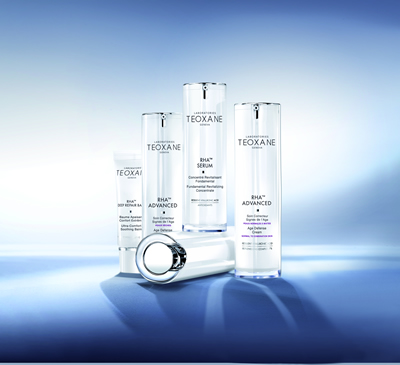 The Alphaeon Corporation has teamed up with Teoxane Laboratories to bring in this new product line. New technology has been utilized to provide many more benefits, which include hydrating the skin and providing a more voluminous appearance. These products are truly next-generation!
The hyaluronic acid cosmeceutical line is utilized to help support plumper lips, treat nasolabial creases, or diminish smile lines. The reason why these products are in such high demand is because no one else has been able to produce a long lasting topical hyaluronic acid product, which actually benefits the skin.
The line also features an RHA deep repair balm; this works to help remove skin redness, bruising, and dryness and is primarily used after dermal injections or non-blative laser treatments. Another new offering is the Epidermal Serum which helps to reducing wrinkles and providing skin with a more youthful appearance.